Direct Entry for Actors and Singers (Male/Female) in an Upcoming Hindi Movie - Lucknow
Tuesday, 10 February 2015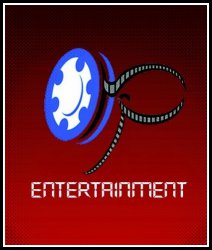 Item details
City:
Lucknow, Uttar Pradesh
Contacts

OP Entertainment
Item description
Hi all new comers. If you are a fresher and talented but looking for a chance to show your talent to this world.Here is a big chance for you.

If you are an actor (Male/Female both) and Singer and have a bunch of talent than we are here for you.

O.P. Entertainment is going to make a Hindi movie and looking for fresh faces for this movie so if you can act or sing well than no need to struggle now. Just join us by Investing a respected amount for your talent and get a direct entry in the film with a proper agreement.

Important points-

1- Invest a respected amount to get this chance.

2- Production house will sign an agreement with you that you are working in the film. it's a big proof.

3- Direct Entry ** without waiting.

4- Contact us with your budget and required details.



So don't waste your time. If your are a singer and actor (Male/Female both) come and just invest and get a chance in the movie with the known actors and a professional team.

for more details mail us with these details
1- Name
2-Age
3-Height
4- Weight
5- Vital Status
6- Complexion
7- Location/Current Location
8- Contact no.and Email id
9- Experience If Any
10- 5 Pics -
Portfolio Pics 1- Full Length, 2- Mid Shot, 3- Close up
Normal Pics 1- Full Length , 2- Mid shot
11- Your investment budget for role
Contact us with required 11 details on- opentertainment3@gmail.com

Thanks.

Regards,

OP Entertainment.